Duncan
Kincora Spencer Tracy
Labor Day, 1999 to Labor Day, 2013
Everyone has their first dog. Duncan was mine as an adult, and we had many 'firsts' together. Even his last moments on this planet were my first time to experience such intimate passing. He opened a whole new world to me of pure bred dogs and introduced me to many a new friend. He soldiered me through tough times; always welcoming me with a goofy grin and a nibble of a kiss no matter if I was gone five minutes or five hours. He knew he was my prince. He adapted well as more wheatens were welcomed into our family. His favorite was his half-sister Lily, followed by Faith, Sophie and Beau.
The last night we spent together we did a magical replay of our life together. The sweet moments captured in my heart are many. Most memorable were our 'big boy' walks together. We'd have special mornings together, without the wheatie crew, exploring new neighborhoods or simply walking to Starbucks to share a scone. He'd thoroughly enjoy an ice cube after our long hikes and was always ready to devour a mini carrot or two. He loved our neighbor Jeanette, who although a cat person, would often accompany us on our adventures, He thought she was cool and the more walks, the merrier!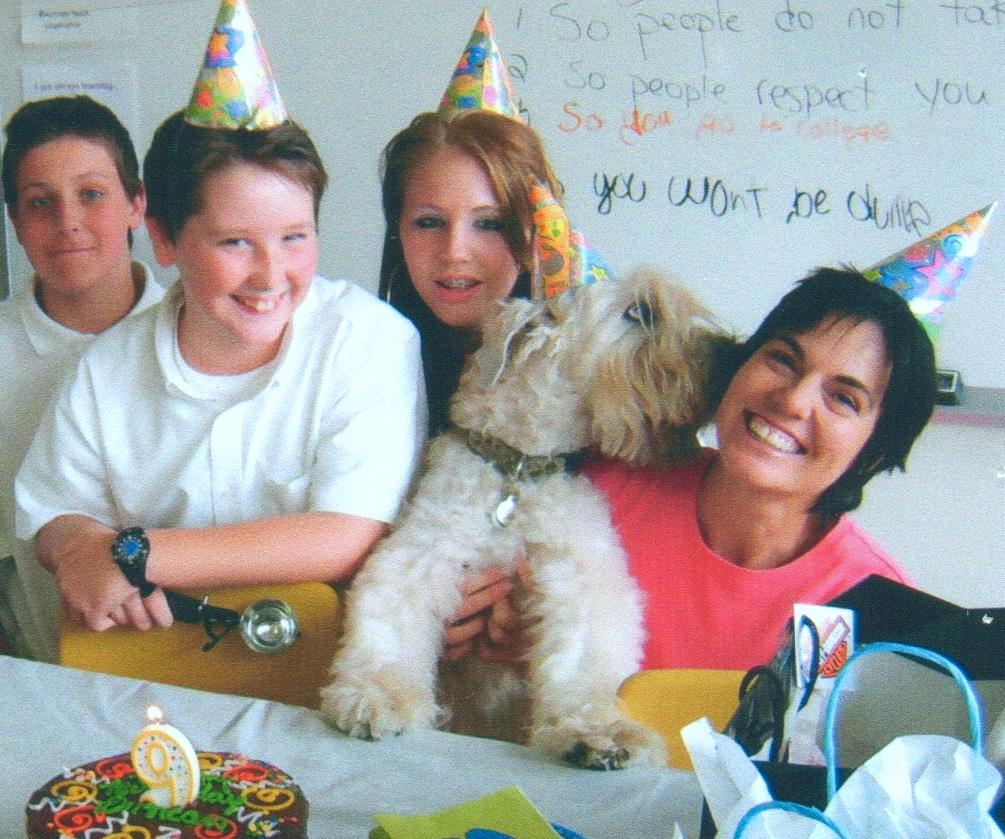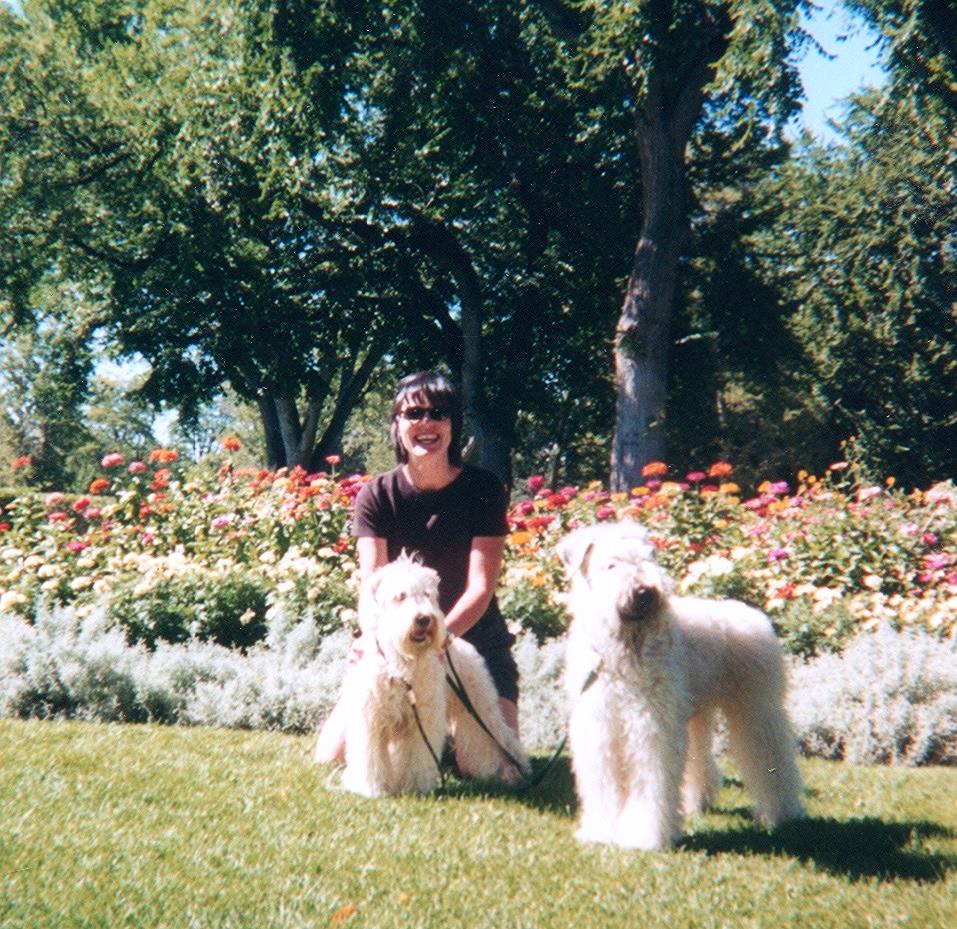 Duncan nearly finished his championship, but made it clear he'd rather just stay home with mom. I knew this to be true, but a dog whisperer confirmed it for us. Instead, he became a therapy dog and was 'hired' as our classroom's official 'hall pass' for my students. I fondly remember him looking back at me each time he left the classroom, for my "it's okay, you go have fun" and then he'd trot off merrily, tail wagging and laughing, cheering up the most melancholy pre-teen.
A friend said that if you knew the pain you'd endure at your friend's passing, would you trade the 14 years of life together? The answer is obvious. To love much is to suffer the loss. I loved Duncan with all my heart, which ached with every arthritic move he made those last months. Up until the last day, no matter his discomfort he blessed me with a wheaten greeting as fine as when he was a young fellow. I know he is going for very long walks, limber again, in heaven with all those first time dogs! I whisper his name and blow a kiss in the wind most nights to speed him on his way…."it's okay, you go have fun".
Love,
Lise M. Morgan & family