Specializing in meticulously socialized, sound quality Soft Coated Wheaten Terriers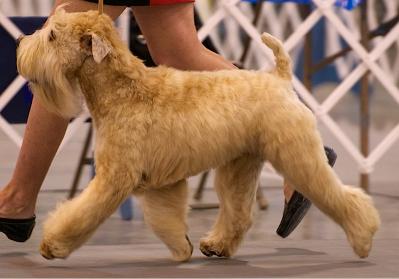 About Us: Blessed to be a Blessing
Our lives are greatly enriched by the companionship of our dogs. Everyday life takes on a special sparkle and they remind us to cherish each moment. Competing in conformation events hones our breeding program and keeps us connected to friends. Sharing our dogs through therapy work at schools & nursing homes blesses others (and ourselves)! Our joy comes full circle when our limited breeding program allows us to place well-matched puppies into loving homes, enlarging and enriching the 'Blessing Family'.
Lise & Bill Morgan

Blessing Wheatens at Foxhaven Farm
Follow us on our blog, mymountainnest-blog.tumblr.com

"Dogs are our link to paradise. They don't know evil or jealousy or discontent. To sit with a dog on a hillside on a glorious afternoon is to be back in Eden, where doing nothing was not boring -- it was peace."
― Milan Kundera
All photos on this site, with the exception of two inspiration videos, are our companion animals or photos shared by our Blessing families.