The importance of proper socialization -- especially the first few months of life -- is vital for your puppy's welfare and ability to thrive into adulthood. Good breeders will set a healthy foundation for not only the physical, but the social/emotional health of the puppy, soon to be dog. The book,
How to Raise a Puppy You Can Live With
(Rutherford & Neil) is a must read BEFORE you get a puppy.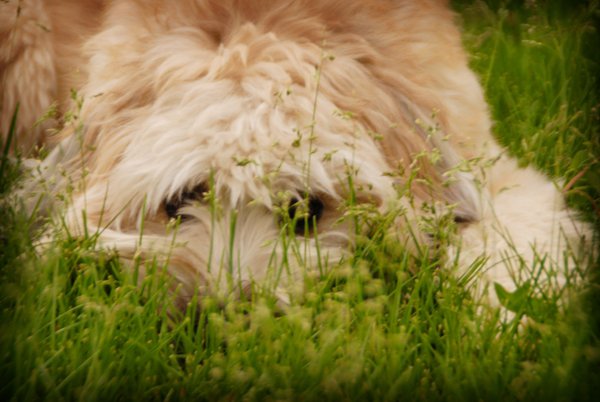 Selecting the right breed of dog for your family is crucial. The most common reason for strife is a mismatch of personality and unrealistic expectations for that breed of dog. Your dog will enrich (and impact) your family for potentially well over a decade. Education is key. As members of both the national and local Soft Coated Wheaten Terrier Clubs, we are proud to share their sites and encourage you to access them for the wealth of timely information they provide; particularly, on health, temperament, training, and the grooming of wheaten terriers.
Soft Coated Wheaten Terrier Club of America
Greater Denver Soft Coated Wheaten Terrier Club